by Steve Kruse
If high school baseball had a turnaround artist, Matt Sorensen would be the guy.
"Rebuilding programs has become my modus operandi," Sorensen quipped after being named head baseball coach for Golden Valley High School in Santa Clarita.
Sorensen, you see, has spent most of his high school coaching career making bad high school baseball programs a whole lot better
I've seen it with my own eyes starting in 2008 when he took over Estancia High School's baseball program in Costa Mesa.
At the time Matt was coaching our Blue Wave 18U Connie Mack teams while completing his teaching degree, also working as an assistant coach at Newport Harbor HS.
Estancia's baseball program, to put it politely, was in shambles. Going into his first high school head coaching job, there were less than a dozen baseball players in the whole school – no freshmen team, no JV, and not strong enough to play at any high school varsity level.
"Though I was not teaching there at the time, I would spend all day working out with players in the gym, walking the halls, and talking to any of the boys that looked like they could be ball players," he recalled of his initial recruiting efforts.
The school's baseball field was a disaster as well. An overgrown infield, holes in the outfields, and weeds everywhere.
Never a person to be discouraged, Sorensen literally transformed Estancia's baseball program within two years, with the school posting double-digit winning seasons in 2010 and 2011, making the CIF district playoffs for the first time in many years.
When he left the program, Estancia's field was one of the nicer ones in the league after Sorensen's on-going fundraising efforts with parents and local community businesses. He also spent 8+ hours a day grooming or working on the field seven days a week.
He pulled off a similar feat when he left Estancia to become head coach (and now a teacher) at Brea Olinda High School in 2012 and 2013, winning 16 games each season – the program's second and third winning seasons in the previous nine. Several of his players there also went on to play D1 collegiate ball at programs like UCLA, UCI Irvine, and Oregon.
And, once again, the school's baseball field and facilities were greatly improved during his tenure there.
So how does he do it?
"Just install a solid infrastructure, hammer them on the fundamentals of the game, set the expectations higher, and establish a positive culture and… voila! We win more games than the previous years," he explained.
Sorensen typically builds his infrastructure by getting the parents and players to buy into his game plan, as well as recruiting support of local community members and businesses as well.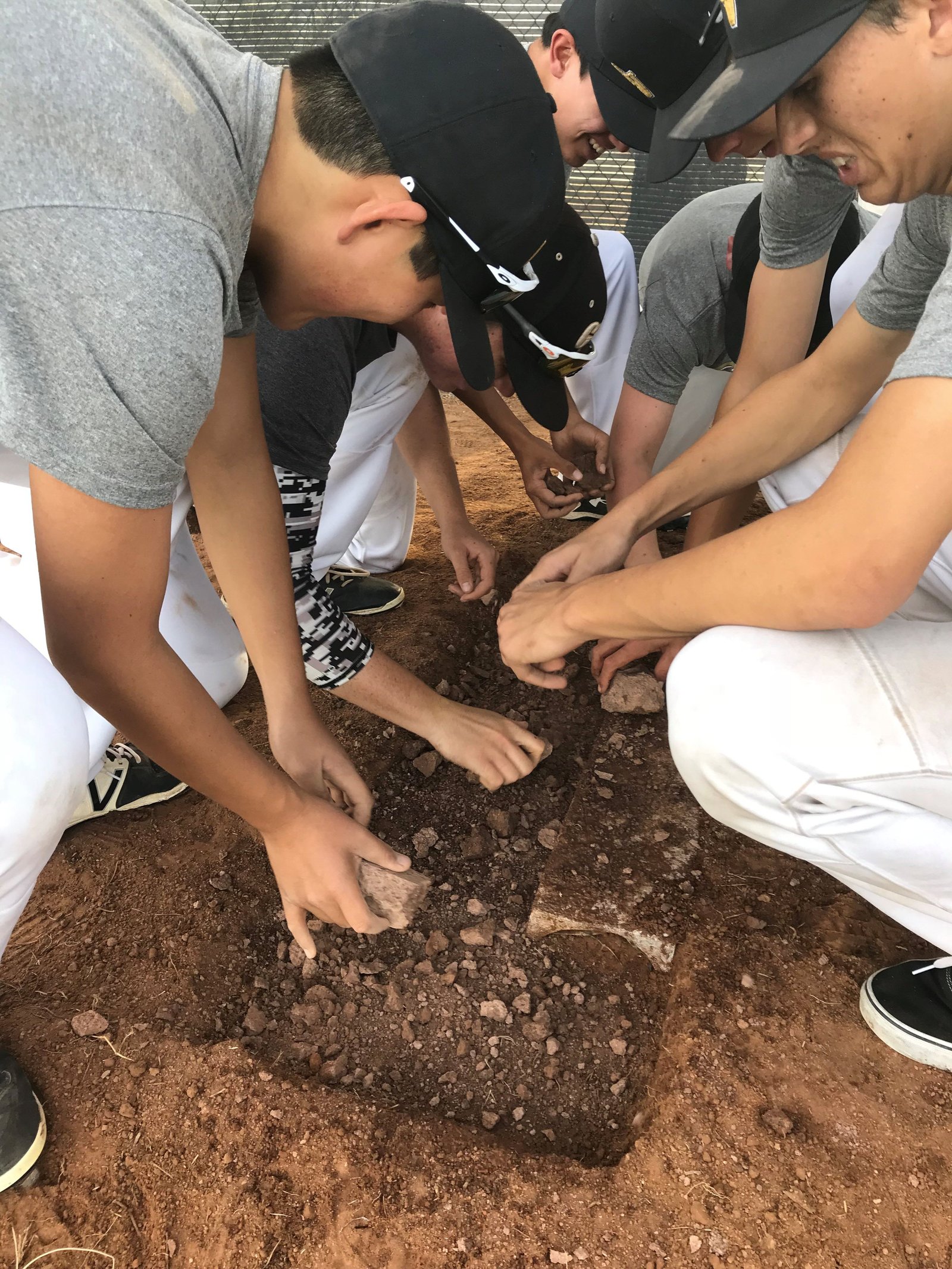 It starts with "work parties" where parents and players come and clean up the field, paint dugouts, and, generally, put in some elbow grease.
He involves everyone in the fund-raising process as well, normally with the goal of greatly improving the ball field and facilities where the players train every day.
His big fundraiser for Golden Valley High School is the first annual Golden Valley High School Baseball Golf Classic, FEB 2, 2018, at the TPC Valencia course in Valencia, CA.
You can download a copy of the tournament flyer HERE, sponsorships and donations are always welcome and all money earned will help with field maintenance, facility upgrades as well as help pay for baseballs, uniforms, field equipment, umpire fees and more for the GVHS baseball teams.
"It all helps to develop pride, which is the most important component of building a team," Sorensen noted. "Our main goal is to build pride in our field, pride in our team, and pride in ourselves."
And, Sorensen would know something about pride and what a quality baseball program is like, having played for several in his career.
He was a highly successful starting pitcher in his days for the Oklahoma Sooners as well as Cal State Fullerton, where he pitched for two seasons under head coach George Horton and established a 17-0 record in 30 appearances over two years.
His 12-0 sophomore mark was the second best in school history, earning him first-team All-Big West Conference honors in 1999. He led the team in innings pitched (126.0) in his first year, beat all Big West foes at least once as a sophomore, and captured the Titans' only College World Series win in the 1999 series after going 8.1innings against Texas A&M.
Sorensen was drafted twice in his collegiate career, by the Toronto Blue Jays in 1998 and the Blue Jays once again in 2000, though injuries prevented him from pursuing a pro career and pursue his first love – "teaching and coaching," he attests.
He was a three-sport letterman for Warren High School in Downey, where he was named the high school's "Athlete of The Year" and named First-team CIF and San Gabriel Valley League Player of the Year. He was also named to the Press Telegram Dream Team and selected First Team All-League three times.
Sorensen has coached many highly successful Blue Wave 18U Connie Mack teams over the years and many of his players and students have gone on to play college and professional baseball. He serves as Blue Wave's guest coach each summer and assists in promoting players to collegiate programs.