GET BLUE WAVE DISCOUNT HERE
ON OAKLEY PERFORMANCE EYEWEAR
Blue Wave is proud to announce we have partnered with Oakley's TCA Team on an Oakley Eyewear Program for Baseball, Softball, Football, Cycling, Golf, and more.
The TCA Team program provides preferred team pricing to the players, coaches, and parents in the Blue Wave organization.  Besides Oakley Eyewear, they also feature Lizard Skins Bat Grips.
How it works: 
Visit the TCA Team website www.tcateamstore.com
Select the product(s) you would like to purchase and move them to the shopping cart
At checkout enter code: BLUEWAVE the pricing will be updated to reflect the preferred pricing for Blue Wave Athletics members.
Once the transaction has been completed the product will be sent 
Questions: 
Please reach out to  if you have questions about the order process or would like to inquire about Oakley products that are not featured on the TCA Team website.
No Custom or Prescription orders – OAKLEY –
Email us the URL of the glasses you would like to order
10-14 Days for sunglasses not on the TCA Team website
Oakley: https://www.oakley.com/en-us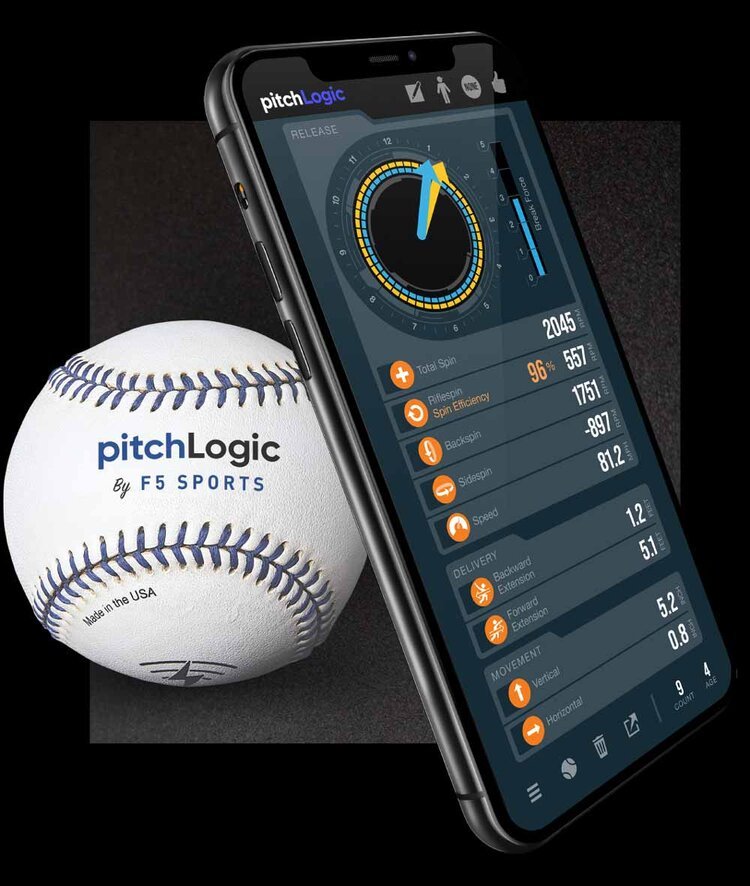 BLUE WAVE GAME SHIRTS, CAPS & MORE
Follow the link HERE to our Blue Wave Baseball Shop for game shirts, caps, and spirit gear @ https://gameday.tuosystems.com/stores/bw
Verify the shirt number you want with before ordering a game shirt.
The Blue Wave Baseball Shop is independently operated by:
Coaches Choice
15592 Producer Ln, Huntington Beach, CA 92649
(714) 373-0130
Parents/Players may purchase items online and pick them up at the Coaches Choice office in Huntington Beach.
Call the number listed above a day or two after the initial order to confirm your order and delivery date.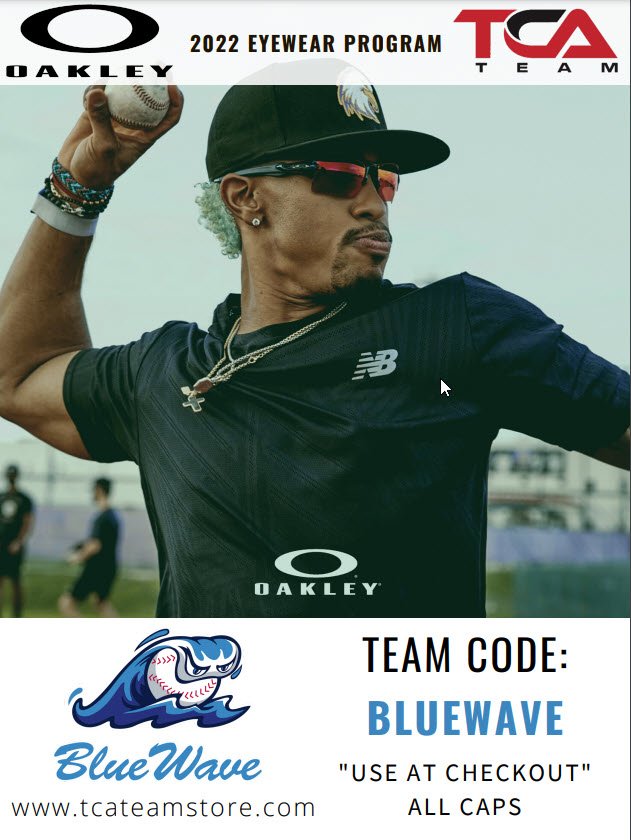 A PITCHING LAB IN THE PALM OF YOUR HAND
Blue Wave has partnered with pitchLogic to offer the latest technology in assisting pitchers in getting the most out of their game.
pitchLogic places all of the insights of a large-scale professional pitch metrics lab into the hands of amateurs and pro players alike.
The pitchLogic Apps and Balls represent an unparalleled effort to bring all that computer science can offer to bear for any baseball enthusiast at any level. Every ball represents an enormous amount of research and development, all focused on delivering critical metrics and information to players as they train and pursue proficiency.
The pitchLogic System is built on the individual analysis of a library of some 30 different Metrics. Each one contributes to a full picture of what's up with your pitch. Every nuance of every pitch is captured and analyzed, with the data translated into a variety of metrics – each one giving you microscopic detail as you refine your skills,
To learn more, simply visit their website at www.pitchlogic.com or download a comprehensive eBook on this breakthrough pitching aide at pitchLogic eBook — pitchLogic by F5 Sports
You can also purchase this amazing technology through our affiliate sales at a great discount for Blue Wavers at
https://www.pitchlogic.com/special-partner-offers