About Us
Blue Wave Athletics, Inc. is a professionally-operated non-profit sports organization that delivers top-level training, team play, competition, and recruiting opportunities for high school and pre-high school players.
Professionally Managed Club Teams For 11U Through 18U Age Divisions
Year-round Baseball Training & Game Play
Top Professional Coaches & Trainers
Compete In Top Leagues & Travel Tournaments
Collegiate Showcase Tournaments For High School Players
Convenient Locations & Schedules
Professional Management & Admin
Professional Sports Organization
Blue Wave Athletics operates club baseball teams (ages 11 through 18) with plans to add youth softball/fastpitch teams in the future. Blue Wave Athletics also offers youth sports camps and showcase events throughout the year.
Established in 1996, Blue Wave is one of the oldest club baseball organizations in Orange County. Blue Wave teams have played more than 8,000 games over the years and won more than 150 tournaments, 12 national championships, and have been ranked on multiple occasions over the years.
More than 450 Blue Wave alumni have played or are playing collegiate baseball at some of the top programs in the country, including: UCI, USC, UCLA, Oregon, Cal State University Fullerton, Stanford, PENN, Gonzaga, USF, University of Miami, Pepperdine, Long Beach State, Fresno State, Arizona State, Nebraska, Indiana, Kansas, New Mexico State, Sacramento State, UCSB, Santa Clara, University of Central Florida, Clemson, Babson College, Biola, and more.
More than three dozen Blue Wave alumni have played professionally, including current MLB players Dylan Moore (Mariners), Austin Hedges (Cleveland), and James Kaprielian (Oakland).
On top of the above, former Blue Wave players and coaches have also gone one to coach at local high schools, colleges, and the pros, including:
Rich Pohle – Brea Olinda HS
Bret LeVier – San Juan Hills HS
Jason Smith – Canyon HS
Brett Kay – Jserra HS
Ben Owens – Tustin HS
Darric Merrell – Temecula Valley HS
Jon Hurst – Diamond Bar HS
Drew Hillman – Laguna Hills HS
Matt Florer – USD
Justin Viele – SF Giants
Aron Garcia – Crean Lutheran HS
Chris Reiland—Laguna Nigel HS
Wes Oberlin – Athletic Director Sacramento State
OUR ALUMNI HAVE PLAYED AT THE FOLLOWING CALIFORNIA COLLEGES OVER THE YEARS
DIVISION 1 TEAMS 
School
City
Conference
Cal Poly Mustangs
California Polytechnic State University
San Luis Obispo
Big West
Cal State Bakersfield Roadrunners
California State University, Bakersfield
Bakersfield
Big West
Cal State Fullerton Titans
California State University, Fullerton
Fullerton
Big West
Cal State Northridge Matadors
California State University, Northridge
Los Angeles
Big West
California Baptist Lancers [a]
California Baptist University
Riverside
WAC
California Golden Bears
University of California, Berkeley
Berkeley
Pac-12
Fresno State Bulldogs
California State University, Fresno
Fresno
Mountain West
Long Beach State Beach
California State University, Long Beach
Long Beach
Big West
Loyola Marymount Lions
Loyola Marymount University
Los Angeles
West Coast
Pacific Tigers
University of the Pacific
Stockton
West Coast
Pepperdine Waves
Pepperdine University
Malibu
West Coast
Sacramento State Hornets
California State University, Sacramento
Sacramento
Big Sky
Saint Mary's Gaels
Saint Mary's College of California
Moraga
West Coast
San Diego Toreros
University of San Diego
San Diego
West Coast
San Diego State Aztecs
San Diego State University
San Diego
Mountain West
San Francisco Dons
University of San Francisco
San Francisco
West Coast
San Jose State Spartans
San José State University
San Jose
Mountain West
Santa Clara Broncos
Santa Clara University
Santa Clara
West Coast
Stanford Cardinal
Stanford University
Stanford
Pac-12
UC Irvine Anteaters
University of California, Irvine
Irvine
Big West
UC Riverside Highlanders
University of California, Riverside
Riverside
Big West
UC San Diego Tritons [h]
University of California, San Diego
San Diego
Big West [h]
UC Santa Barbara Gauchos
University of California, Santa Barbara
Santa Barbara
Big West
UCLA Bruins
University of California, Los Angeles
Los Angeles
Pac-12
USC Trojans and Women of Troy
University of Southern California
Los Angeles
Pac-12
Building on this foundation, Blue Wave now fields 11U through 18U club youth baseball teams based in Irvine, CA, at the Orange County Great Park and train and play on a regular basis in some of the top local, regional, and national tournaments and showcase events.
All Blue Wave teams are professionally coached and managed by some of the leading trainers, coaches, and administrators in Southern California.
Blue Wave Athletics, Inc.
8 Peacock
Irvine,  CA  92604
(949) 202-7748
Blue Wave provides beginning, intermediate, and advanced baseball instruction and training for players that want to take their game to the next level and stay one step ahead of the competition for youth All-Star, high school roster, college, or professional baseball opportunities.
Blue Wave's formula for success in developing ball players at any level is based on the following directives:
Employ the best "professional" baseball coaches and trainers available for each specific age group to deliver the "right training and coaching at the right time" as players develop and progress through their baseball career.
Deliver exceptional value and results through consistent, year-round training, practice sessions, and game play.
Compete in the top leagues and tournaments in the area, region, and nation to ensure players go up against the best competition available.
TOP COACHES & TRAINERS
Blue Wave coaches and trainers have come from some of the top colleges, MLB teams, and high school coaching staffs in Southern California over the years, including: Cal State University Fullerton, Long Beach State, Stanford, Sacramento State, Fresno State, Vanguard, OCC, IVC, Angels, Rockies, Red Sox, Mets, Mariners, Dodgers, Diamondbacks, Phillies, Cincinnati Reds, and more.
Blue Wave has been fertile proving grounds for coaches in Southern California as well, producing many notable high school and club coaches as well.
Blue Wave coaching alum include Bret Kay (JSerra), Rich Pohle (Brea HS), David Bacani (Santa Margarita Catholic HS), Bishop Griggs (Saddleback HS), Bret LeVier (El Toro), Jason Smith (Fullerton JC), Ben Owens (Tustin HS), Benny Bonilla (Trosky Baseball), Matt Sorensen (Golden Valley HS), Kevin Conlin (Estancia HS), Darric Merrell (Temecula Valley HS), Louis Baltierra, Mike Fuchs, Charlie Phillips, and more.
And former Blue Wave players are now also making their way into the coaching ranks, including Justin Viele (LA Dodgers), Matt Florer (LMU), Jon Hurst (Diamondbar High School) and Carlos Cornejo (Mater Dei).
CONSISTENT PRACTICE AND GAMES
As they say, "practice makes perfect." And, Blue Wave lives by these words with twice-weekly practices for pre-high school (11U-14U) teams, one practice typically is focused on hitting and the other on fielding.
Though consistent practice is the most important element for any team, the "game is the thing" and no one plays more consistently than Blue Wave teams, which play a minimum of two tournaments a month (or league games on weekends) to average of 6 to 8 games per month, more if possible.
PLAY AGAINST THE BEST
All Blue Wave teams play in highly competitive Spring, Summer, and Fall/Winter leagues as well as local, regional, and national tournaments throughout the year.
Pre-high school teams (11U-14) typically play in local tournaments, including USSSA, AAU, Xtreme Diamond Sports, PreGame Sports, Hardcore Baseball, and more.
Most Blue Wave youth club teams travel for MLB Spring Training games in March and some Blue Wave 12U teams travel to Cooperstown New York in the Summer to compete in week-long tournaments there.
High school-level Blue Wave teams participate in AABC-sanctioned 18U Connie Mack and 16U Mickey Mantle leagues or major collegiate showcase tournaments and events hosted by USA Premier Baseball, Under Armour-Baseball Factory, Perfect Game, USA Baseball, Arizona Fall Classics, and others.
Blue Wave is focused on individual and team development by providing beginning, intermediate, and advanced skills training at twice-weekly practice sessions, then reinforce what players learn in practice during live game situations – all on a regular and "consistent" basis.
Besides consistent practice/training sessions and regular game play against top competition, Blue Wave's winning formula is based on age group and "having the right coaches at the right time" to move players up the ladder of success.
TEACH THE FUNDAMENTALS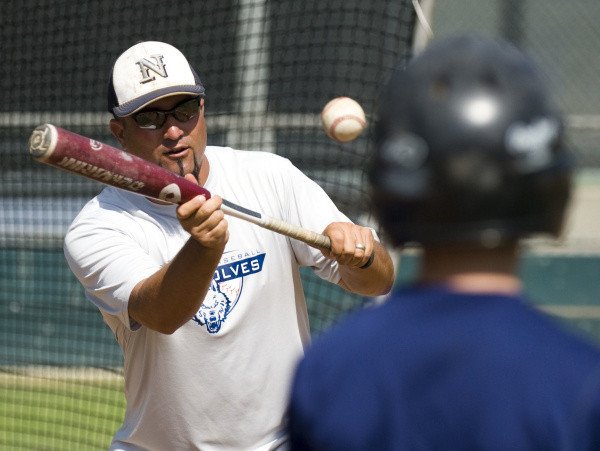 For example, the 10U and 11U age levels are considered "Club Baseball 101" years where coaches work on the basic fundamentals of the game – such as base stealing, holding runners, cutoffs, and pick-off plays.
Typically, 10U and 11U players start at the "AA" or "AAA" level of play, where they make as many mistakes as they do plays. Besides just learning the fundamental skills required to catch, throw, hit and play the game, for many of them this is their first experience with playing for coaches that demand more discipline and a higher level of play from them.
Players at this age lack confidence, so it is important to have coaches that can balance discipline and instill confidence in young players at the same time. It takes more patience to work with players at 10 years old than it does with players at 18.
LEARN TO PLAY THE TEAM WAY
By the time players reach the 12U age group, Blue Wave teams compete at the AAA to Majors level, which is the top competition classification for club and travel teams. This is also the age where players begin to play in some national travel events.
At 13U and 14U, Blue Wave focuses on preparing players for their first year of high school baseball. At this age level, most Blue Wave coaches also coach at local high schools, such as Mater Dei, Northwood and others in the Irvine area, many of the same schools that the players will be attending.
PREPARE FOR HIGH SCHOOL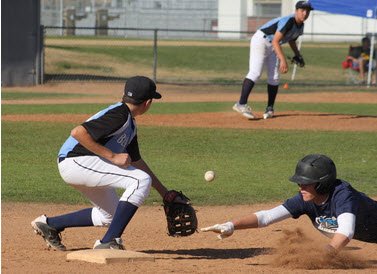 By the time a Blue Wave player steps on a high school field for the first time, most have had from 8 to 18 months of practice and game play at a 9th grade (freshman) level. They practice with high school coaches at high school facilities as 7th and 8th graders.
As a result, Blue Wave has one of the most successful high school prep programs in Southern California – 95% of the players make their high school teams as incoming freshmen.
Once players enter their high school years, Blue Wave gives them the advanced skills and training at the 15U and 16U levels to keep its players one step ahead of the competition for starting positions on the high school varsity team, as well as some of their first looks from college recruiters and scouts.
READY FOR COLLEGE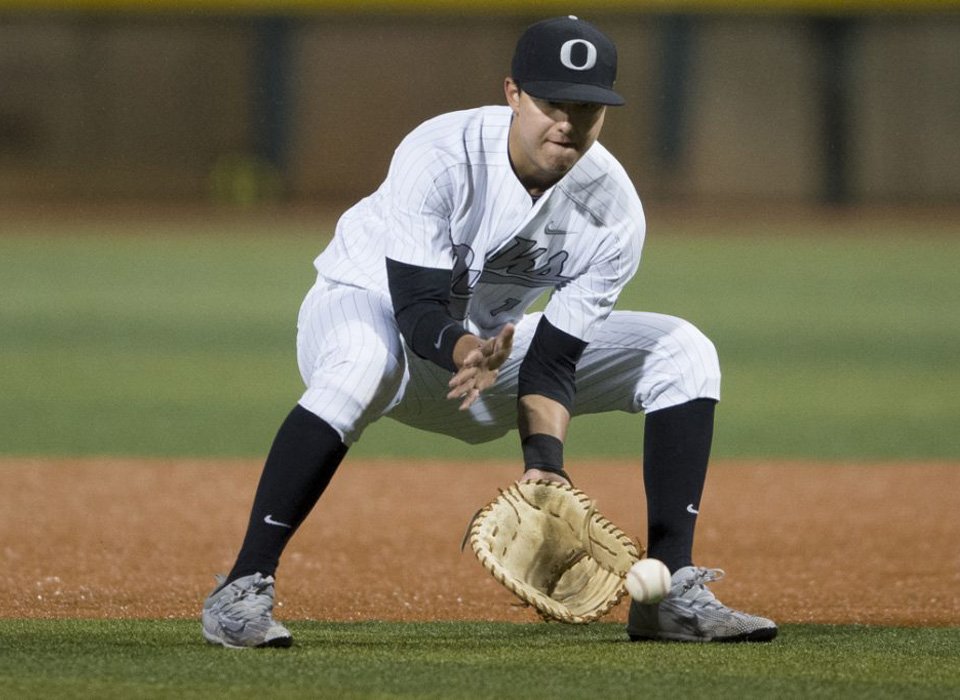 By the time players make a Blue Wave 17U or 18U team, they are well groomed to enter their "recruiting years" for college scholarships and, on occasion, for professional opportunities. At these ages, Blue Wave participates in top college showcase events and works with leading recruiters from across the nation to place players that are in their last year or two of high school.
More than half the players on Blue Wave 18U teams find collegiate and professional playing opportunities each year.