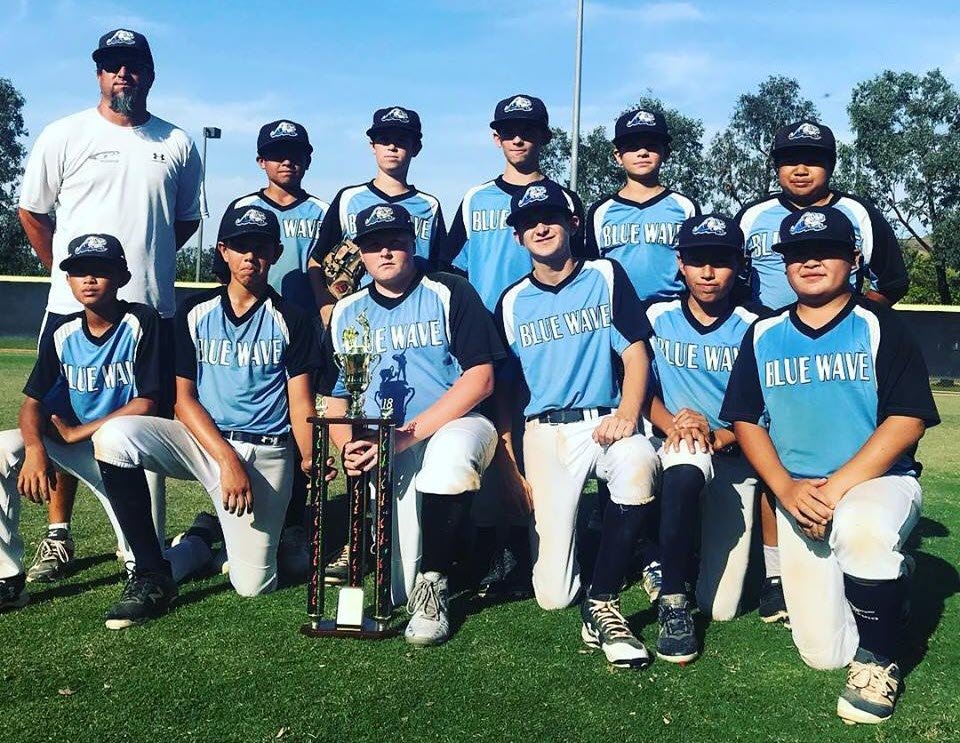 Blue Wave 12U captured their seventh championship of the year over the weekend in sweeping the field in the Simply Pure Baseball 12U Invitational July 7-8 in Irvine, CA.
On Saturday, Blue Wave defeated the SPB Tigers 16-4 and Baseball West Coast 12-3 to earn the 2nd seed going into the playoff round on Sunday, where they got by OC Osos 5-4, then taking the championship 10-3 over the Laguna Niguel Lightning.
"We've had a lot of great teams over the past 22 years, including Bret Kay's historic group that produced 10 D1 players and several pros, including Austin Hedges of the Padres," Blue Wave GM Steve Kruse noted. "But this team has surpassed all Blue Wave team records behind a great coach, Aron Garcia."
Since January, Blue Wave 12U has won seven Championship titles and came in second three times with a combined record of 40-7-2.
"The great thing about this group is even when they have a key injury or a key player missing, they still compete and play hard – maybe harder," Kruse added.
Garcia's team includes Rylan Littlejohn, Derek Higareda, Andres Vaca, Wyland Okamoto, Austen Barnett, Ben Reiland, Treson Arita, Bryan Ho, Nolan Tillitt, Jeremiah Robles, Gio Sambito, and Luke Wilson.