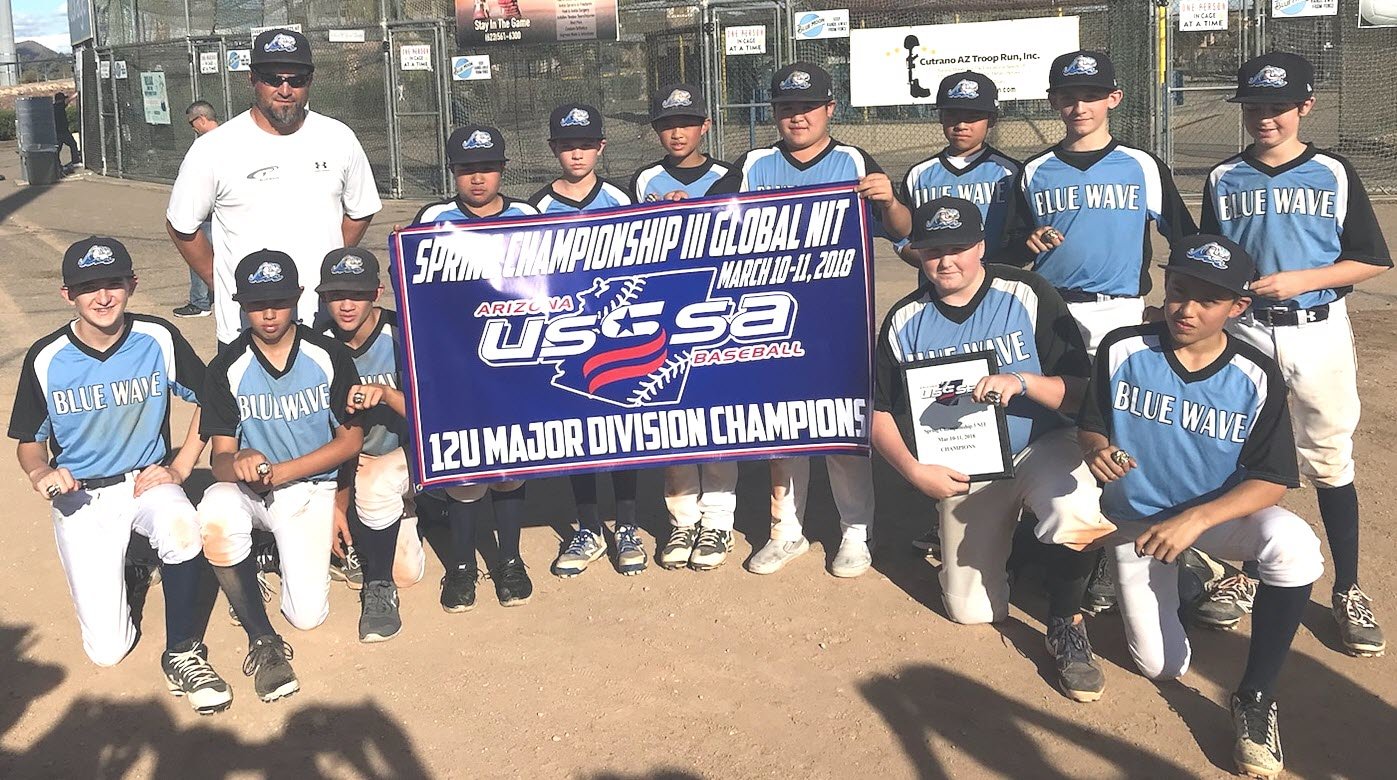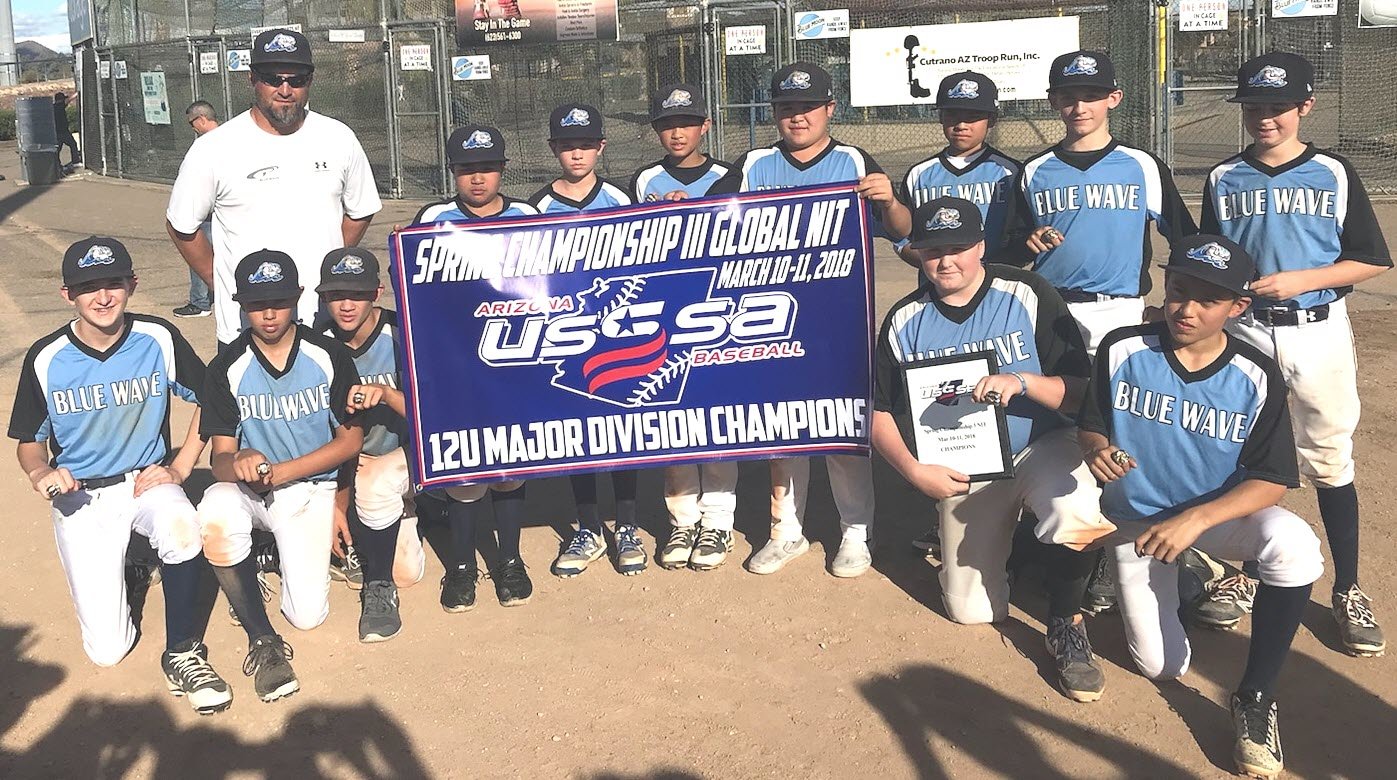 Blue Wave took home the USSSA Spring Championships III Global NIT 12U Majors Division title this weekend (March 10-11) while attending MLB Spring Training games in Glendale, Arizona.
Blue Wave opened the tournament on Saturday March 10 with a 10-2 win over Scottsdale Dirtbags, then defeated Swarm Baseball 11-3 in the final pool game to earn the No. 1 seed going into the playoff round.
In a rematch Sunday in a semi-final game, Blue Wave 12U defeated the Scottsdale Dirtbags 13-3, then beat the AZ Grizzlies BBC Teal team 5-3 in championship game at Victory Lane Park in Glendale.
Coach Aron Garcia's team includes Rylan Littlejohn, Derek Higareda, Andres Vaca, Wyland Okamoto, Austen Barnett, Ben Reiland, Treson Arita, Bryan Ho, Nolan Tillitt, Luke Wilson, Gio Sambito, and Jeremiah Robles.