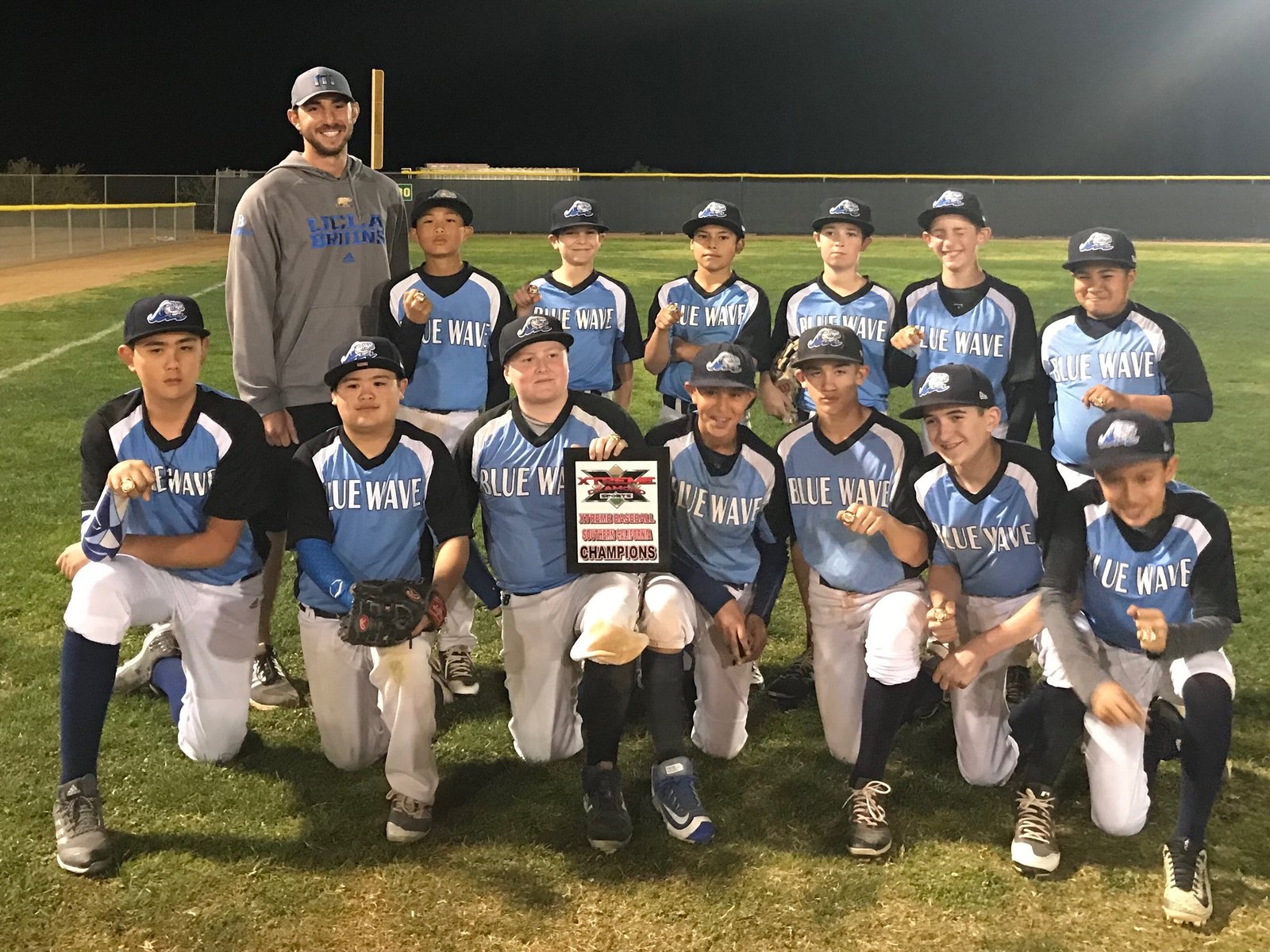 Blue Wave 12U gave Coach Zach Weiss a send-off present yesterday (SAT FEB 3) when they took home the Xtreme Diamond Sports Super Bowl One Day tournament championship rings.
Coach Aron Garcia's team won three straight games in the one-day event at Steed Park in San Clemente, defeating the HB Grunions 12-0, Stars & Stripes RED 6-4, and the OC Hawks 8-0.
It was Coach Zack Weiss's last game as he heads out to MLB Spring Training at the end of this week. Weiss is a relief pitcher for the Cincinnati Reds and coaches for Blue Wave in his off-season.
Blue Wave 12U hopes to see their coach pitch during Spring Training when they play in the Arizona USSSA Spring Championships tournament March 10-11 in Peoria.
Team members are Rylan Littlejohn, Derek Higareda, Andres Vaca, Wyland Okamoto, Austen Barnett, Ben Reiland, Treson Arita, Bryan Ho, Sean York, Nolan Tillit, Jeremiah Robles, Gio Sambito, and Luke Wilson.