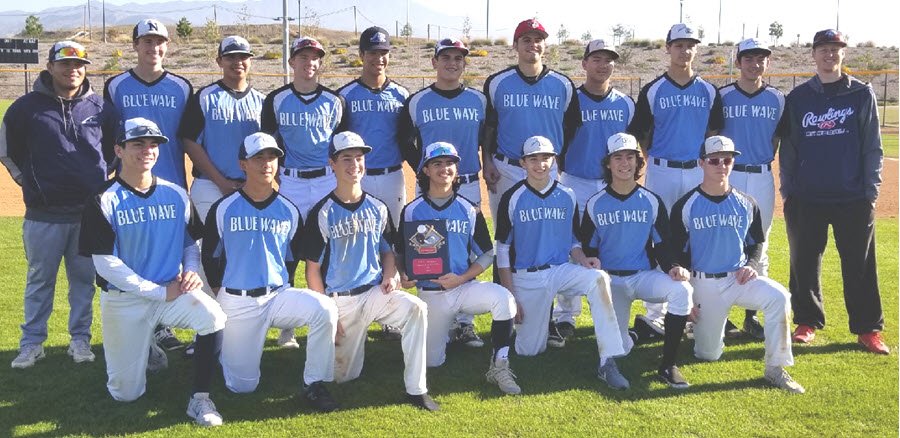 Blue Wave captured the 18U USA Premier Baseball Christmas Classic championship today (DEC 16, 2018) with a 3-1 victory over Diamond Dawgs Baseball at the Great Park Sports Complex in Irvine.
Blue Wave opened the classic with a 2-0 shutout of Nevada's Bases Loaded Elite and a 4-3 win over ABD to earn top seed in pool and automatically advance to the championship game.
Members of the team are AnthonyChiramonte, Zach Moore, Tyler Moore, Isiah Cuiriz, Jono Verdugo, DavidAbbadessa, AJ Lemnitzer, Albert Guillen, Garrett Shumaker, Shaun McHale, PaytonJefferson, Johnny Long, Eddie Delpozo, Chris Jeong, Justin Bonnell, AndrewStanley, and Andrew Kotin. Coaches Tim Stewart, Carlos Cornejo, and Joe Carrig.