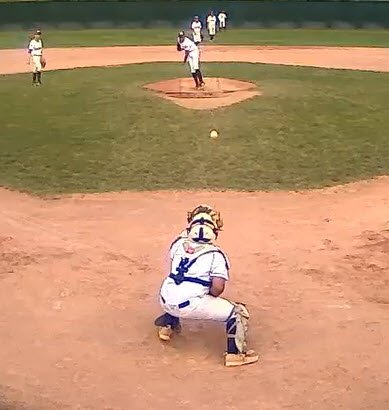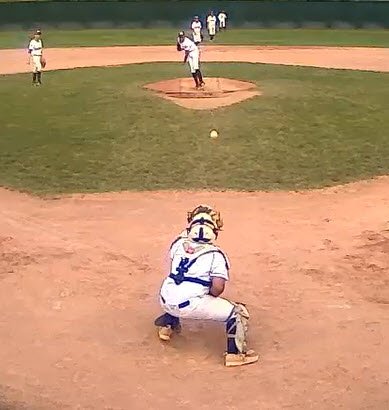 Though their bats cooled slightly on the third day of competition, they were hot enough to propel Blue Wave 12U to the top of the standings and a No. 3 seeding  for the Cooperstown All Star Village Week 9 Championships.
After defeating the Julington Creek Titans (FL) 14-4 in the first game TUE JULY 31, Blue Wave beat Headfirst Bercovich (CA) 13-3 in the evening game to take a 6-0 record into bracket play competition starting Thursday JULY 2.
Ben Reiland led the hitting attack against the Titans, going 4-for-4 with 2 homeruns, 3 RBI, and score 4 times.
Bryan Ho and Rylan Littlejohn also homered in the game, with Ho going 1-for-2 with 2 RBI and 1 run scored and Littlejohn hitting 1-for-4 with a run and 3 RBI.
Treyson Arita was 1-for-3 with 3 RBI and scored a run against the Titans and Wyland Okamoto was 1-for-4 with an RBI and run scored. Derek Higareda was 1-for-2 and scored a run. Andres Vaca, Luke Wilson, and Nolan Tillitt all scored runs, Tillit also had an RBI.
Wilson earned the win on the mound as Blue Wave pitching limited the Titans to four runs off five hits.
Great pitching continued against Headfirst Baseball, a fellow California team with some solid players that faced a steady Jeremiah Robles for 3 and 1/3 innings, who limited them to just five hits and three runs, while striking out 3. Ben Reiland retired the last two betters in the 4th to close out the game.
Reiland's remained hot at the plate as well, going 2-for-2 with a homerun, 3 RBI, and scored 2 runs.
Also hitting homeruns in the game, Austen Barnett was 1-for-1 with a run and 1 RBI off his solo blast and Derek Higareda was 3-for-4 with 3 RBI and 3 runs scored.
Treyson Arita was 2-for-3 and scored 2 runs against Headfirst, Bryan Ho was 1-for-2 with an RBI and scored a run, Wyland Okamoto was 2-for-2, and Nolan Tillitt was 1-for-3 with 2 RBI and scored a run. Gio Sambito scored a run and Rylan Littlejohn scored twice in the game.
Overall, Coach Arm Garcia's team has scored 109 runs in six games while only giving up 16 runs.