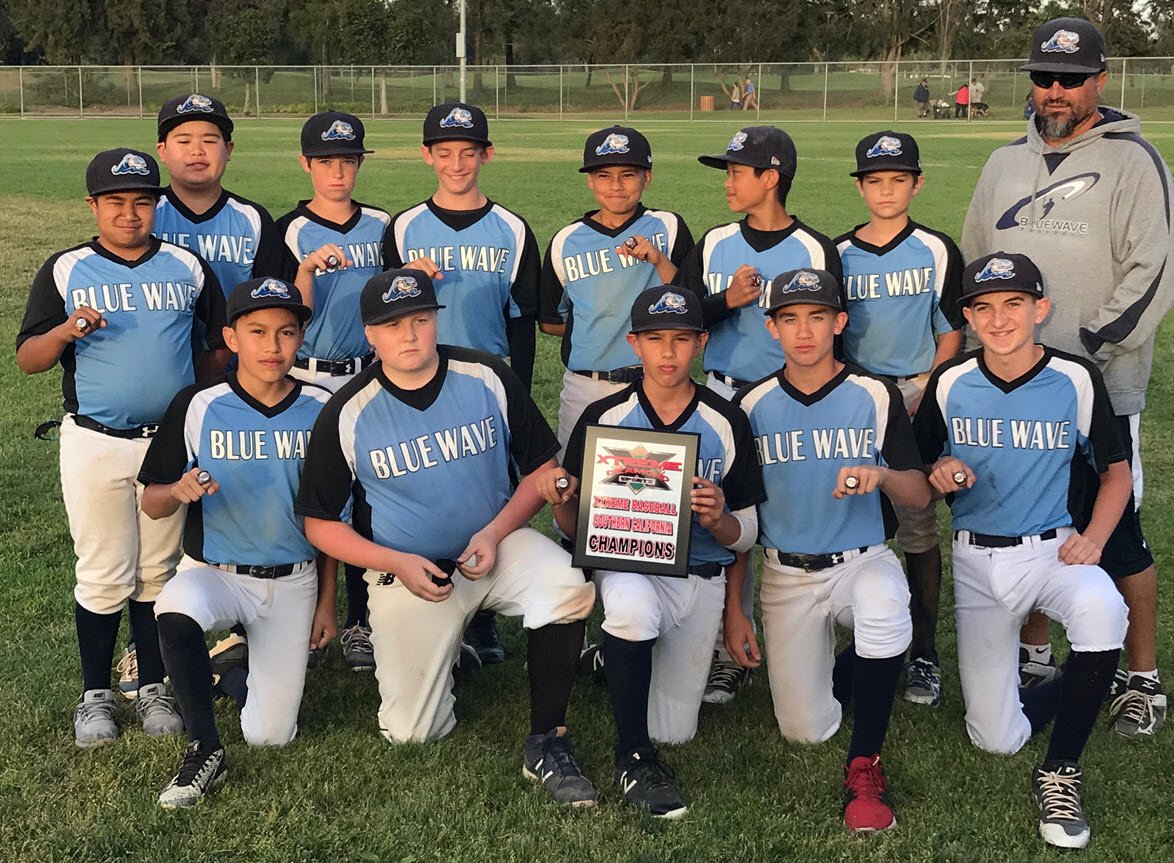 Blue Wave 12U won their second consecutive Xtreme Diamond Sports championship this weekend (May 5-6) by taking home the Cinco De Mayo NIT title.
The team opened the tournament on Saturday with an 8-1 win over the SBG Aztecs, then beat GBG OC 10-0 to earn the No. 1 seed going into the Sunday playoff round, where they knocked off the SCV Squeeze 15-4, then shutout All Out Baseball 12-0 in the championship game.
The team also took home the championship rings in the XDS RBI Classic April 21-22, as well as the XDS Super Bowl Classic in February, the December 2017 Holiday Bash, and the September, 2017 XDS Grand Slam tournament. They also took home the USSSA Spring NIT Championship in Arizona in March this year.
Coach Aron Garcia's team includes Ben Reiland, Austen Barnett, Rylan Littlejohn, Derek Higareda, Andres Vaca, Wyland Okamoto, Treson Arita, Bryan Ho, Nolan Tillitt. Jeremiah Robles, Gio Sambito, and Luke Wilson.