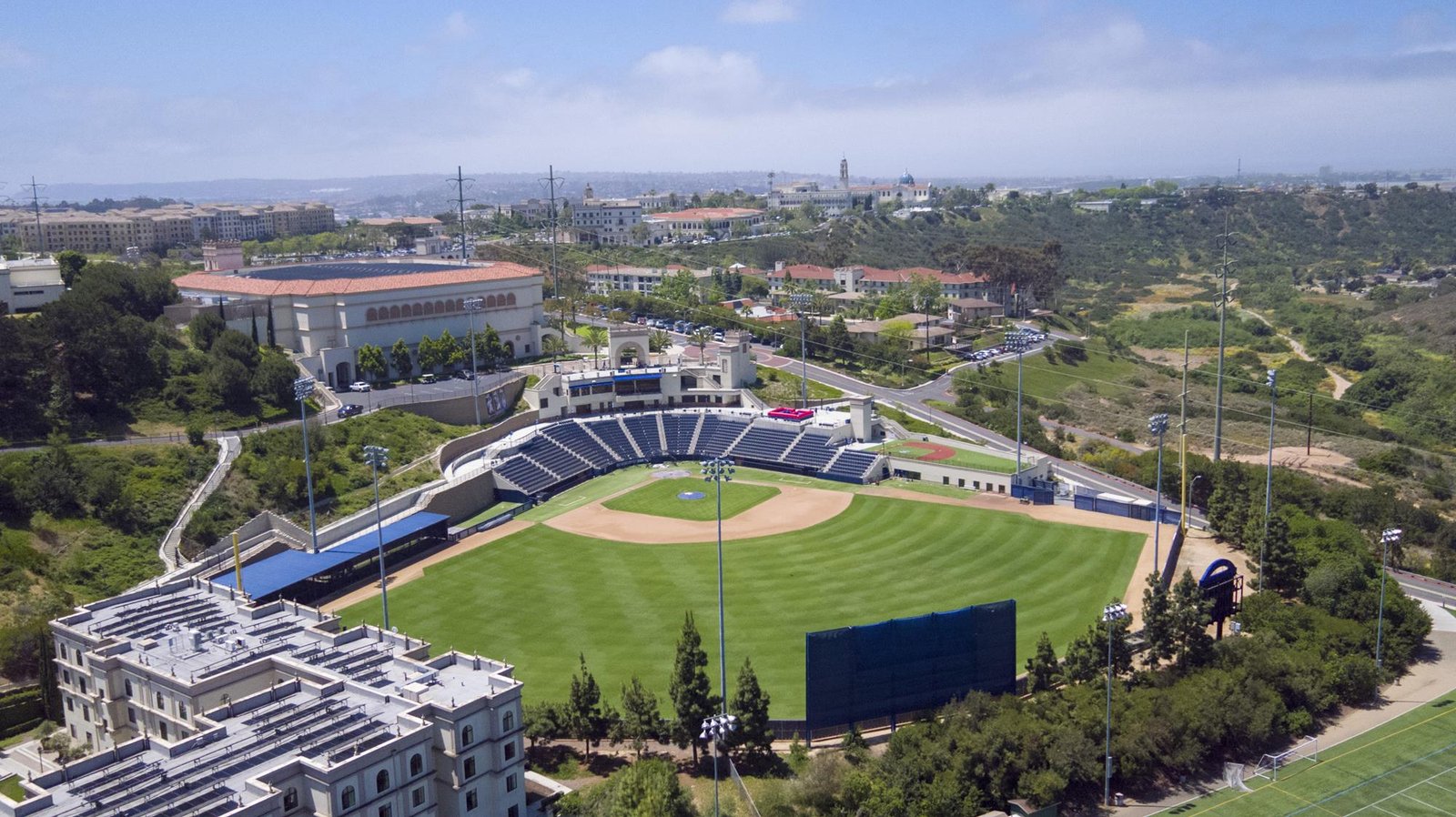 SIGN UP NOW FOR USD SHOWCASE
High school baseball collegiate prospects wanted for a University of San Diego Team Showcase for Blue Wave Baseball SUN NOV 20 at Cunningham Field in Fowler Park in San Diego.
This showcase team is guest coached by Matt Sorensen, a longtime high school head coach and legendary collegiate pitcher for both Cal State Fullerton and Oklahoma (see bio below). Sorensen is also a former Blue Wave Connie Mack team coach for years that helped more than 100 Blue Wave players make college teams and the pros.
Play two full games in front of USD coaches, including Blue Wave alumni Matt Florer, who is entering his fourth season as Pitching Coach and Recruiting Coordinator for the Toreros. USD Coach Florer also played for Coach Sorensen during his Blue Wave years.
Since arriving in San Diego in 2019, Florer has helped guide the Toreros to the most wins (114) and highest winning percentage (.666) of any team in the West Coast Conference, and since he joined the conference's coaching ranks in 2017 – no WCC assistant has won more games than Florer, who played collegiately at LMU. He played Mission Viejo High School as well as Blue Wave Baseball during his high school years.
"Matt was one of the best pitchers to ever play for us and has turned into one of the best young college coaches on the West Coast," Blue Wave Founder Steve Kruse stated. "This is a great chance to be seen extensively by a great college program."
For more info on USD assistant Coach Matt Florer at Matt Florer – Baseball Coach – University of San Diego Athletics (usdtoreros.com)
This USD collegiate showcase is open for all high school players with grad years 2026, 2025, 2024 and 2023.
Cost is $129 per position player, Pitcher Only pays $49.
Players must contact Steve Kruse (949) 202-7748 or to RSVP a spot in this limited roster.
Matt Sorensen
Guest Coach & Trainer

(424)326-2807
Coach Matt Sorensen has more than 12 years' experience coaching high school varsity baseball, with head high school coaching stints at Golden Valley, Estancia, Brea Olinda, and Cathedral City as well.
Sorensen serves as Blue Wave's guest coach each summer and assists in promoting players to collegiate programs. He is both highly popular with the players and well respected by collegiate coaches as well.
Sorensen was a phenomenally successful starting pitcher in his days for the Oklahoma Sooners as well as Cal State Fullerton, where he pitched for two seasons under head coach George Horton and established a 17-0 record over two years.
His 12-0 sophomore mark was the second-best in school history, earning him first-team All-Big West Conference honors in 1999. He led the team in innings pitched (126.0) in his first year, beat all-Big West foes at least once as a sophomore, and captured the Titans' only College World Series win in the 1999 series after going 8.1innings against Texas A&M.
Sorensen was drafted twice in his collegiate career, by the Toronto Blue Jays in 1998 and the Blue Jays once again in 2000.
He was a three-sport letterman for Warren High School in Downey, where he was named the high school's "Athlete of The Year" and named First-team CIF and San Gabriel Valley League Player of the Year. He was also named to the Press Telegram Dream Team and selected First Team All-League three times.
Sorensen has coached many successful Blue Wave 18U Connie Mack teams over the years and many of his players and students have gone on to play college and professional baseball, including Dylan Moore (Mariners), Chad Wallach (Angels), and Justin Viele, hitting coach for the SF Giants.
Matt Florer, USD Pitching Coach & Recruiting Coordinator