Players wanted for our Blue Wave team that will play in the 17U division of the Five Tool SoCal Fall Shootout next weekend (SEPT 29-OCT 1) in Orange County.
More than 45 top teams are set to compete at a high JV to the varsity level in this event, providing a 3-game guarantee and full social media coverage with over 2,000 scouts and colleges following Five Tool channels online.
This is also one of the last events before D1 college coaches can recruit off-campus.
Blue Wave will field a 17U team with Coach Chris Reiland for any 2024, 2025, and 2026 grads who are age-eligible and can play at a high JV or Varsity level.
This event is open to all high school players whether you play for Blue Wave or not.
Cost is $159 per position player, Pitcher Only is free.
Players must contact Steve Kruse to be added to the roster at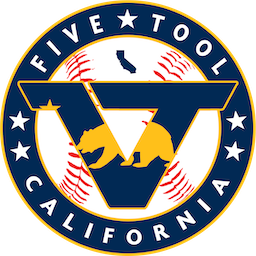 SEPT 29-OCT 1
FIVE TOOL FALL SHOOTOUT
17u – 2024, 2025, 2026 GRAD YEARS
Metal or Wood Bat
$159 For Position Player
Free for Pitcher Only