AUG 8, 2017 – At the tender age of 12, Ben Reiland has achieved what many players only dream about doing in their baseball career – playing for your county against the best teams in the world to bring home a gold medal.
Reiland and his USA Baseball teammates did just that SUN AUG 6, 2017, when they defeated Chinese Taipei 7-2 to win the 2017 World Baseball Softball Confederation (WBSC) U-12 Baseball World Cup in front of a sellout crowd of 11,000 at Tainan Stadium in Taiwan.
"It was a great experience playing with the top players in the nation and playing for your country," Ben reported.
The Irvine resident and Blue Wave club baseball player was selected for the USA Baseball 12U National Team after a series of team trials and player tryouts held throughout the nation in search of the top players in the age group.
It all boiled down the 12U National Team Trials held in late July in Castaic, CA, where Reiland was one of 18 players selected to represent the United States in international competition that would start after a few days of training and exhibition games before getting on the plane to Taiwan for the July 28-Aug. 6 week-long world championships.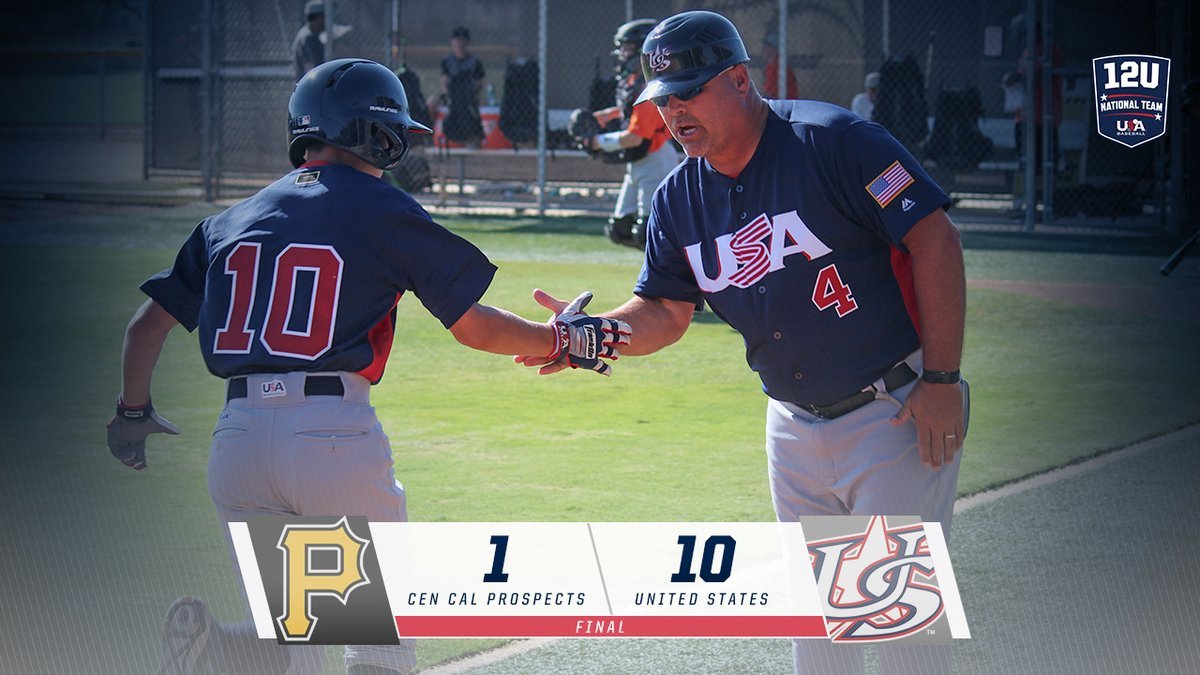 "It is humbling and at the same time I am full of pride to be Ben's father when others have such high regards for him," Ben's father Chris Reiland noted. "This was a once-in-a-lifetime experience that he will remember for the rest of his life."
Once selected for the Team, Reiland earned an all-expenses trip from USA Baseball to Taiwan for the 11-day tournament. Though his parents had to pay their own way and stay at another hotel, Reiland and teammates roomed together with their coaches and practiced every day.
USA Baseball manages the top amateur baseball teams and programs in the United States, including the World Baseball Classic team, Collegiate National Team, Women's National Team, as well as National Teams in the 18U, 17U, 16U, 15U, 14U and 12U age divisions. The MLB-sponsored organization also managed the U.S. Olympic baseball teams when baseball was an Olympic medal sport.
Though better known for fielding the older amateur teams for international competition, USA Baseball added the younger divisions (14U and 12U) in 2013 and met with immediate success with world titles in the age division four of the past five years.
This year's team proved to be just as formidable, 12U Team USA opened the WBSC World Cup with a 16-0 win over Australia, followed by a 10-0 shutout of Nicaragua, 27-6 run-rule win over Korea, a 7-3 victory over Panama, and a 20-3 win over Germany to complete pool play at 5-0 and No. 1 seeding heading into the Super Round.
After losing th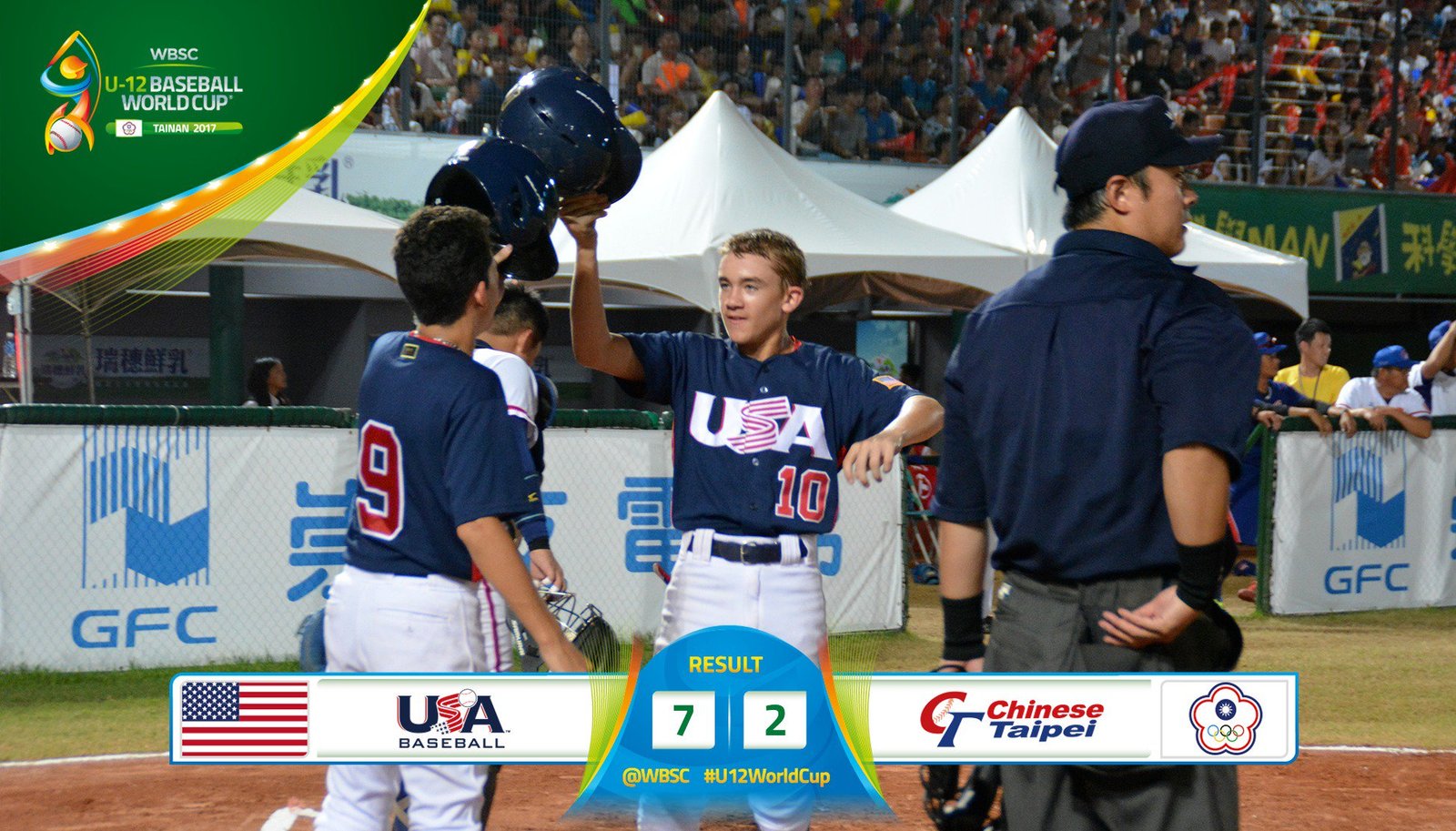 eir first super round game to Chinese Taipei 16-2, Team USA bounced back to defeat Japan 6-3, then won a thriller against Mexico 12-10 to earn another shot at Chinese Taipei, who they then defeated 7-2 for the Gold Medal and a threepeat WBSC world cup.
Ben said the whole experience was "really exciting," especially the championship game in a sold-out 11,000-seat stadium.
"The Taiwanese are very into baseball," Chris Reiland noted. "They clap and sing for everything, it was very loud."
Besides dealing with the noise and vocal autmosphere, Reiland said the team had to deal with some very humid weather (they caught the tail end of two typhoons while they were there) and the food was "different" as well.
"We ate from the hotel buffet most days so I stuck to chicken nuggets because I was not sure what a lot of the stuff was," Ben added.
Though international settings, weather, food and competition can be unsettling, as the second youngest member on the team, Ben Reiland did not let it throw him off his game – he was a top performer for Team USA in all statistical areas:
•Started All 9 Games (only five of 18 players started 9 games)
•Most Plate Appearances – 28 (2nd closest 23)
•Most Runs – 16 (2nd closest 11)
•Most Hits – 18 (twice as many as closest teammate with 9)
•Most Doubles – 5 (closest teammates at 2)
•3rd in RBIs – 10 (16 was tops)
•2nd in Batting Average – .643 (top average of .750 only had 4 at-bats)
•Slugging Percentage – .929
•On-base Percentage – .677
•2nd in Stolen Bases – 9 for 11 (Tops was 11)
•Fielding Percentage – 1.000 (4 putouts, no errors)
"Ben is a harder worker, very passionate for the game of baseball – his selection was well deserved and well earned," Blue Wave Coach Aron Garcia noted. "I think his performance as a member of very elite group of players speaks for itself."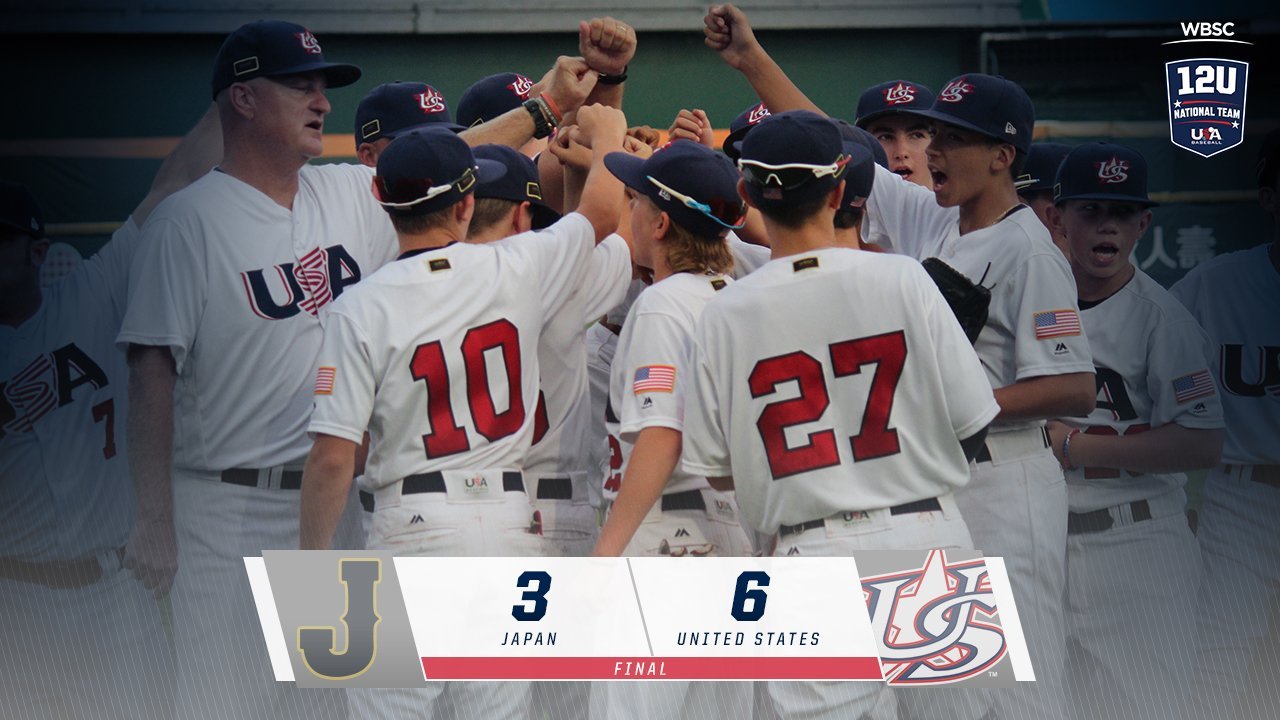 Garcia has trained Reiland for the past several years, Ben plays on his present 11U team that will be advancing to 12U in August. Their team has won numerous tournaments since the first of the year.
Though several former Blue Wavers (Austin Hedges, James Kaprielian, David Nick) have been selected to play for USA Baseball over the years in the older age levels, this is the first time a Blue Wave player has been selected for one of the younger Team USA efforts to bring home a world championship.
"It's always an honor when one of your players is selected to play for our country at any level," Blue Wave General Manager Steve Kruse added. "I have no doubt Ben will get a chance to do it again a few more times in his career."