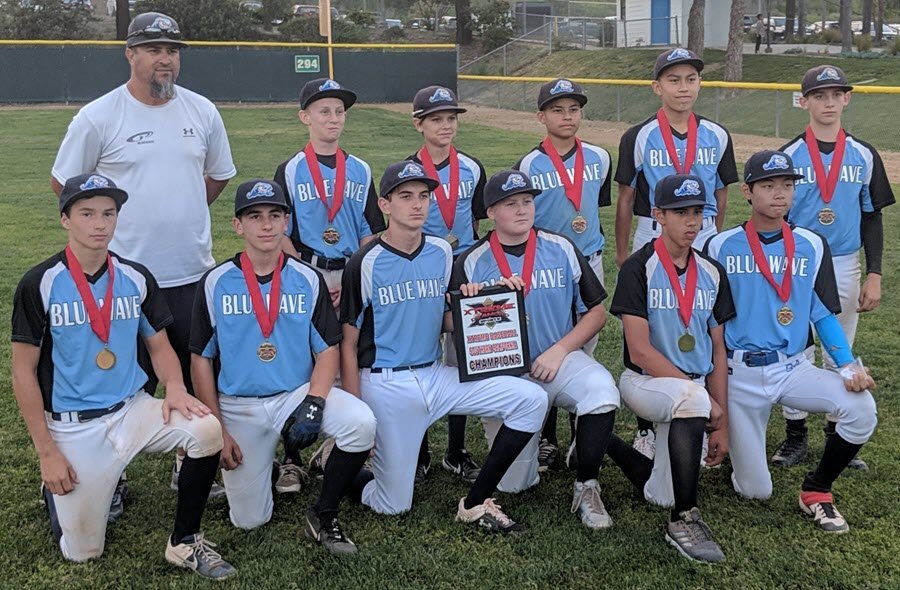 Blue Wave 13U took home the Xtreme Diamond Sports March
Madness tournament championship SUN March 31 after defeating the Cowboys 10-5 in
the final at Richard Steed Park in San Clemente.
After dropping their first game of the tournament on Saturday
March 30 to The Hitting Zone 7-8, Coach Aron Garcia's team came back to beat
ASD Bulldogs 16-1 to split their two seeding games going into Sunday's playoff
action where they defeated The Hitting Zone 7-0 in a rematch to move into the
championship game.
Members of the team include Rylan Littlejohn, Derek
Higareda, Andres Vaca, Austen Barnett, Jeremiah Robles, Gio Sambito, Luke
Wilson, Nicholas Keith, Brady Lemnitzer, Scott Yang, and Mason York.