BLUE WAVE 11U/12U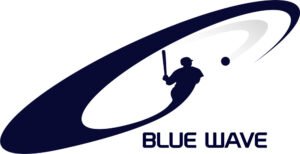 Blue Wave will not field 11U/12U teams this Fall as we are still unable to play local games or have contact practices due to current COVID-19 restrictions.
Blue Wave anticipates it will field new 11U/12U teams for the Spring season with tryouts in December and full-time practice and gameplay starting January 2021.
Blue Wave 11U & 12U teams are staffed with professional baseball coaches and practice twice weekly. Blue Wave teams play local games and tournaments, with occasional travel events (MLB SPring training), etc
PROCESS & COMMITMENT
Blue Wave is a full-time "Club Team," not a casual rec team. Our goal is to prepare our players and teams to play at the high school level and beyond.
Blue Wave wants players that are committed to "the process" by attending all practices and games if possible.
Blue Wave players also work on their fundamentals, conditioning, and hitting in their spare time as much as possible when not practicing with us. We expect Blue Wave players should be able to catch a ball, throw the ball correctly, and hit the ball.
Blue Wave looks for "team players" and "baseball families" as well. We strive to make each player better from one season to the other and improve our "team game" from one season to the other as well.
With that in mind, players are expected to play the "entire season" if they accept a position on any Blue Wave team. And, a 30 days advance notice is required when a player leaves the team.
OUR SEASONS
The Blue Wave "Spring Season" runs January through May (5 months), tryouts typically in December.
"Summer Season" is three months, June through August, with players moving up in age division for the "Fall Season" that runs from September through December (4 months).
PLAYER COSTS
Cost is $200 per month training fee for practice sessions.
New players pay a one-time "New Player Registration" of $249 that includes player Game Jersey, Game Cap, Practice Shirt, and administrative setup.
Players pay Tournament Fees or Game Fees as posted on the team page. The cost of the Tournament or Game costs and payment deadlines are also posted on the
All players must register online at www.bluewaveathleticteam page.