BLUE WAVE UPPERCLASS 17U & 18U
Blue Wave Upperclass is for 17U (grad year 2022) high school juniors and 18U (2021) seniors that want to play extra games and selected local showcase events when their high school program allows.
Blue Wave 17U and 18U teams carry 12 to 15 players and coached by some of Blue Wave's top coaches, including Carlos Cornejo, Aron Garcia, and Matt Sorensen, former Cal State Fullerton CWS pitcher with 12 years of head high school experience.
There are no mandatory practices for this team, though optional Mini Camps for high school players are held each Saturday at the OC Great Park in Irvine.
Blue Wave 17U & 18U teams will play 13 nine-inning wood bat AABC Connie Mack leagues with USA Premier Baseball this summer June and July, 2-21.
Local league and tournament vendors expect to resume hosting local games by Spring 2021 and Blue Wave 17U and 18U teams expect to return to a full-time schedule by Summer.
Player Fees for practice sessions, games, and tournaments when scheduled are listed on this page along with any requirements. Players must register and pay before they participate but are not required if you do not play, refunds also provided for any event that is canceled.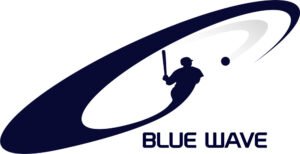 Players pay $79 for cap and shirt through the Blue Wave Shop online on this website.
All players must REGISTER online to try out, play, or participate in any Blue Wave event. There is no cost to register.
Those interested should contact Steve Kruse (949) 202-7748 at