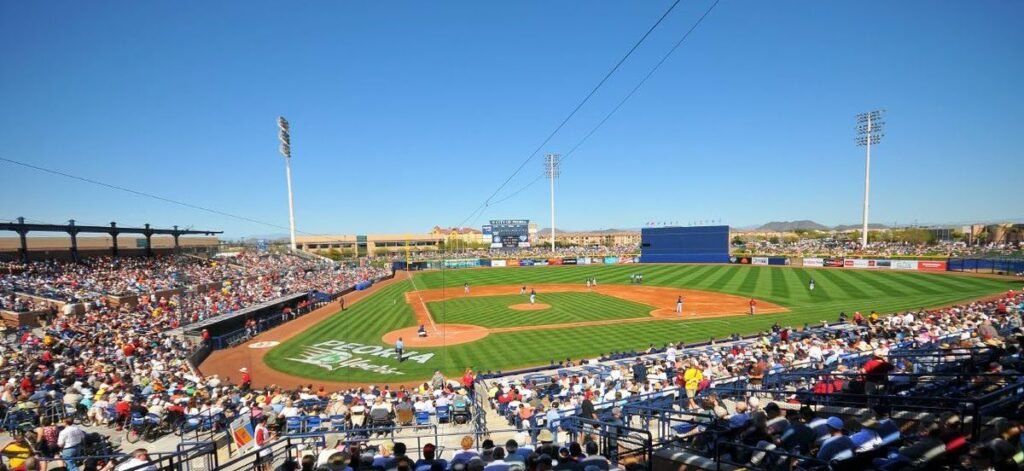 Blue Wave Baseball is now signing top high school freshmen to play in our Blue Wave 2024 showcase team Easton Fall Classic OCT 22-25 in Peoria, AZ.
This is a solid-out, top-level tournament produced by Arizona Fall Classics and will be played at Peoria Sports Complex against some of the top teams of incoming freshmen (grad year 2024) in the Western region.
This tournament features:
4 Games Guaranteed on MLB Spring Training Fields
BBCOR/HS Regulation Metal or Wood/Wood Composite
Tournament Style Competition
Winner Gets Sophomore Fall Classic 2021 Berth
Freshmen Division Games Start Friday
This team is limited to 12 position players total for this event, plus as many "Pitchers Only" as available.
All players must be current high school freshmen (2024 grad year)  or younger and either top JV or Varsity level players. Our team goal is to compete for a Sophomore Fall Classic berth.
Coach Aron Garcia will approve all players for this team and cost is $325 per position player and $75 for "Pitcher Only." If needed, Pitchers can schedule the day they can attend.
Team fee covers the cost of the tournament entry, coaches travel, hotel, meals, and per diem. Team Fee also covers a $500 upfront "gate fee" so our parents and fans do not need to pay daily passes to watch these games.
Team fee does not include player travel, hotel, or other expenses.
Those interested in attending should contact Steve Kruse (949) 202-7748 or