BLUE WAVE 14U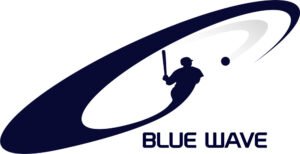 Blue Wave 14U is for players that want to play with great coaches, serious teammates, and face the best competition to properly prepare for high school baseball and beyond.
This team is based at the Orange County Great Park, Irvine, CA, and practices twice-weekly (Mondays & Thursdays) on some of the best fields and open-air batting cages in Southern California.
Blue Wave 14 is coached by Carlos Cornejo, a proven high school baseball coach having served at Mater Dei High School for several years. He is joined by Coach Chris Reiland and Coach Joe Carrig.
Blue Wave has been approved to return to practice at the OC Great Park under specific COVID guidelines and requirements and expects to play local scrimmages, games, and tournaments in the next month or two.
Meantime, the team expects to play a weekend travel tournament (Arizona, etc.) every four to six weeks until local contact games resume. It is not mandatory to attend any travel tournament to be part of the team.
PLAYER FEES
Players pay a monthly Training Fee of $225 to cover the cost of field rentals, lights, coaching, and operations. This covers all practice sessions each month.
Players also pay Game Fees when they play a scrimmage, game, tournament or showcase. Game Fees range from $5 to share the cost of an Umpire for a scrimmage on a free field to a league game on a rented field for $20 to $35.
Typically, the Game Fee for a local tournament for 3 to 4 games in a weekend are $75 per player. Travel tournaments and showcases are also additional, depending on entry cost, hotel, etc. Each travel tournament or showcase are priced separately.
You only play Game Fees when you play!
TRYOUT NOW
Players must REGISTER online to schedule a tryout or attend an open tryout, practice or game with Blue Wave. There is no cost to register.
Open tryouts are scheduled at the beginning of each season or simply contact Steve Kruse (949) 202-7748 or to arrange a tryout.
ABOUT BLUE WAVE
Established in 1996, Blue Wave is one of the oldest and most respected "non-profit" club baseball organizations in Orange County. Blue Wave teams have played 6,500+ games, won 150+ tournaments, 12 national championships, and nationally ranked on multiple occasions.
More than 350 Blue Wave alumni have played or are playing collegiate baseball at some of the top programs in the country, including UCI, USC, UCLA, Oregon, Cal State University Fullerton, Stanford, PENN, Gonzaga, USF, University of Miami, Pepperdine, Long Beach State, Fresno State, Nebraska, Indiana, Kansas, Sacramento State, UCSB, Santa Clara, Clemson and more. More than three dozen Blue Wave alumni have played or are playing or coach Major League Baseball (MLB).