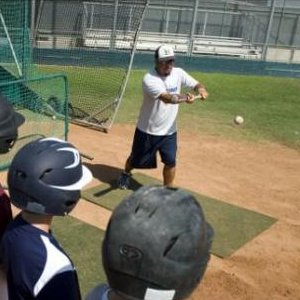 Blue Wave Athletics is hosting open training clinics for youth baseball players ages 9-14 each Monday from 7 to 9 PM at Mater Dei High School, 1202 Edinger Ave, Santa Ana.
These two-hour sessions give players the opportunity to get extra practice and reps in all aspects of the game.
High school baseball coaches deliver fundamental training and advance techniques in hitting, fielding, pitching and catching at each session.
Cost is $30 per 2-hour session, $75 for three sessions.
Each session is open to all players, other than Blue Wave team members that practice separately, the clinics are not used for recruiting purposes, players may come from any team or organization.
This is a great opportunity for Little League, PONY, and rec league players looking for professional instruction and extra practice to improve their skills and game awareness.
All players must register online on our REGISTRATION page in order to participate. There is no cost to register, the information is needed by the coaches and also processes the player liability release required to use the training facilities.
For more information contact info@bluewavealetics.com, text  or call 949-202-7748.