Blue Wave is now recruiting players to compete and show their skills in the USA Baseball National Championships in Arizona this summer on the following teams:
Blue Wave 15U – June 22-29 with Mater Dei assistant varsity Coach Carlos Cornejo. For top 2021 and 2020 grads that do not turn 16 until after May 1, 2018. For high JV and varsity-level players.
Blue Wave 17U – June 15-22 with Northwood HS assistant varsity Coach Aron Garcia. For top 2019 and 2020 grads that do not turn 18 until after May 1, 2018. This is a showcase team for high school varsity starters.
WHY YOU WANT TO GO
Formerly known as the Junior Olympics ("J.O.'s"), the USA Baseball National Championship is a highly competitive week-long event where standout players are selected to play on the USA National Teams. And, the event is also well attended by collegiate recruiters and pro scouts.
Former Blue Wavers David Nick (Diamondbacks), Austin Hedges (Padres), and James Kaprelian (Yankees) were selected and played for the USA Baseball National teams in 2008, 2010, and 2014 respectively. Current Blue Waver Ben Reiland helped lead the USA Baseball 12U National team to a world title in Taiwan in 2017.
PLAY ON MLB SPRING TRAINING FIELDS
Overall, 70+ of the top club teams on the West Coast will play a minimum of six games on MLB fields in the Glendale, Peoria and Goodyear, Arizona, complexes for the White Sox/Dodgers, Padres/Mariners, and Reds/Indians.
All games are scored by USA Baseball scouts and entered into their recruiting database available to colleges and MLB teams.
COST TO ATTEND
Cost to attend this event with Blue Wave is $495 with a $100 deposit prior to JAN 25, 2018 or $595 per player after JAN 25.
The player fee covers the cost of entering the team, housing, transportation, and per diem for team coach(s).
All deposits and player fees paid are fully-refundable up until June 1, 2018.
TEAM ACCOMODATIONS AVAILABLE
Player housing, travel, and meals are additional, and all players need to be chaperoned by a parent or legal guardian unless other arrangements are made (such as going and staying with another player, parent or Blue Wave coach).
Team hotel rooms are blocked, and it is expected that most players will stay with the team at the same location near the various MLB ball parks where games will be scheduled.
ROSTER SPOTS LIMITED
Blue Wave USA Baseball National Championships player fees are based on taking the minimum required roster of 15 players, though teams may bring up to 25 on a roster, which many do so they can charge cheaper prices.
Blue Wave takes the minimum roster to ensure players get significant innings in a tournament where you typically play one double header, then daily single, seven-inning games over the week-long event.
TRYOUTS FOR NEW PLAYERS JAN 22
Tryouts for both Blue Wave 15U and 17U National Championship teams will be held at 7:30 PM MON JAN 22 at Mater Dei High School and again in mid-May to complete the roster for each team.
If you are new to Blue Wave, you must register online (at no cost) to provide the information coaches will need at the time of tryouts. You can register online HERE.
CURRENT PLAYERS SIGN-UP NOW!
If you are a present Blue Wave player, you do not need to attend the January tryout.
Current Blue Wave players may contact either coach of the team they are interested in going with, who will then clear it to sign-up and pay the $100 deposit by JAN 25 to preserve the $495 price.
Coaches bios and contact information available on the Blue Wave Athletics STAFF page HERE.
FINAL TRYOUTS MID-MAY
Otherwise, final tryouts will be mid-May at the end of the regular CIF season to fill any remaining team spots at $595 per player.
PAY EARLY BIRD SIGN-UP FEE OR DEPOSIT HERE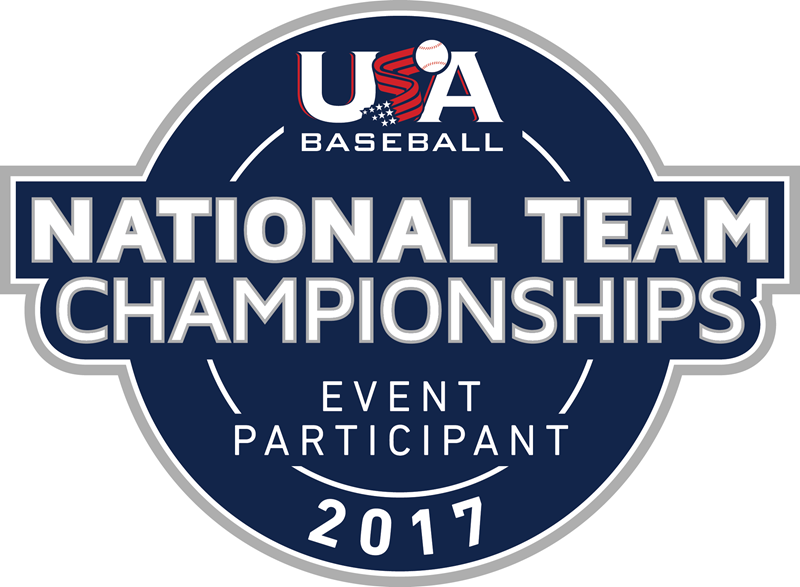 Cost is $495 per player for either Blue Wave 15U or Blue Wave 17U teams if paid or secured with a $100 deposit online below by JAN 25, 2018. All fees are fully refundable before June 1, 2018.