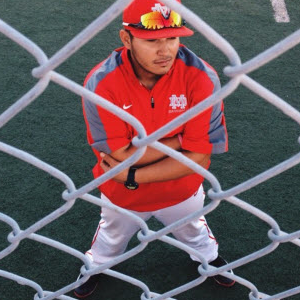 Carlos Cornejo
President, Head Coach & Trainer

(949)683-3453

carlos@bluewaveathletics.com
Carlos Cornejo not only coaches for Blue Wave, but anchored the middle for several Blue Wave teams in his career as both a high school and collegiate player.
Cornejo was a middle infielder for Mater Dei High School in Santa Ana from 2004 to 2007, when he graduated and went on to play shortstop for Curry College back East for four years on scholarship.
Returning to his native Orange County after graduating at Curry, Cornejo has served as an  assistant coach at Mater Deiow and now oversees player development and operations for Blue Wave Athletics. Cornejo is considered one of the top young coaching prospects in Southern California.
Cornejo recently took over as President of Blue Wave Athletics, the parent non-profit organization that operates Blue Wave Baseball and other youth sports ventures.