Blue Wave Athletics is now recruiting players for its team that will compete in the prestigious USA Baseball 15U National Championships June 22-29 in Arizona against 70+ top club teams from throughout the Western region.
Coach Carlos Cornejo will skipper the team that will play a minimum of six games on MLB fields in the Glendale, Peoria and Goodyear, Arizona, complexes for the White Sox/Dodgers, Padres/Mariners, and Reds/Indians.
More than 70 of the top teams on the West Coast have been invited to play.
Formerly known as the Junior Olympics or "J.O.'s," this is a highly competitive week-long event where standout players are selected to play on the USA Baseball national team.
Former Blue Wavers David Nick (Diamondbacks), Austin Hedges (Padres), and James Kaprelian (Yankees) played were selected and played for the USA Baseball National teams in 2008, 2010, and 2014 respectively. Current Blue Waver Ben Reiland participated on the 12U USA team that won the world title in Taiwan in 2017.
Cost to attend this event with Blue Wave is $525 per player, you do not need to play on a Blue Wave summer team to be selected to play on the Blue Wave 15U USA Baseball National Championships team.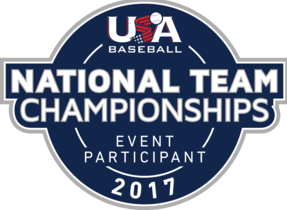 Housing, travel, and meals are additional and all players need to be chaperoned by a parent or legal guardian unless other arrangements are made.
Hotel rooms have been blocked and expected that most players will stay with the team at the same location.
TRYOUTS
Tryouts will be held from 5:30 to 7 PM Thursday May 10 and Monday May 14, both tryouts at Northwood High School, 4515 Portola Parkway, Irvine
All new players must register online HERE in order to tryout or participate on any Blue Wave team. There is no cost to register, but provides required roster information and processes player liability release.
Returning players do not need to register, but must contact the respective team coach in regards to roster availability.